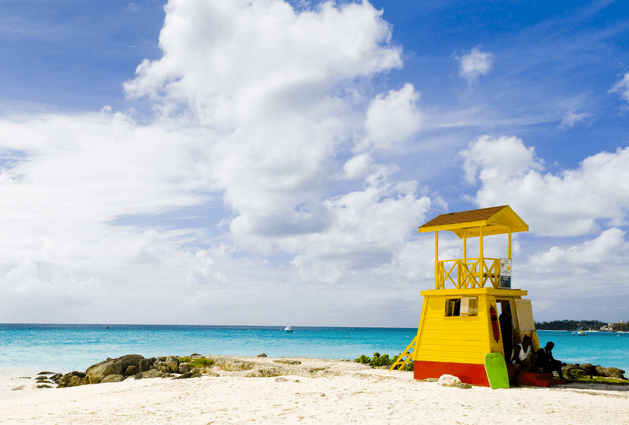 I love boutique resorts. I've never been one to want to line up for a buffet breakfast (even if it is included and is easier with kids), or get up an hour early to put a towel down on a deck chair so as not to be shut out. When I had kids, however, I was under the erroneous impression that they would no longer welcome us with open arms. Fortunately, I was wrong. Although it has not been easy, I have slowly but surely been able to find a great selection of boutique hotels that welcome families. These are places where (as you will notice in their Tripadvisor reviews), you get to know the people who run the resort by first name, where you will hear stories of a proprietor who buffed out a scratch on a customer's rental car without being asked to help, where a crib and other baby supplies will be included free of charge, where you will have the same waiter at breakfast each day and learn that he has 3 grown children and has been working on his law degree at night school. They are personal, unique, and since they don't have some of the mega resort amenities, often make up for it in special personal touches.
Why Barbados?  I loved this island for it's balance of small town charm, gentle beaches, a variety of restaurants from road side fish stands to chic gourmet (almost all very welcoming to children) and enough to do each day that nobody got bored.  Rent a car, since there is a lot to explore on the island (and it will save you money in the end).  With direct flights from New York, Miami, Dallas, Philadelphia, Charlotte, Toronto, Montreal and Calgary (seasonal), it is a relatively easy journey.  Take a day trip to the stunning Crane Beach and stop by for lunch at the casual bistro Cutter's. Enjoy some great food and live music, and do not leave with out trying their legendary Cutter's Rum punch. Cool things to do with kids include a visit to  Harrison's CaveAtlantis Submarine AdventureBarbados Wildlife Reserve, and the Barbados Concorde Experience (especially if you have extra time to kill at the airport).
For more information on Barbados, see the official tourism website.
Now, here is your information on the best boutique hotels on the island.
Legend:
% = percentage of families that would recommend the hotel or resort (from Tripadvisor reviews)
* = the star class for the hotel/resort ( I refuse to list anything under 3*)
$ = $150-$300/night   $$ = $301-$500  $$$ = 501 – $700/night  $$$$ = $701+/night
Beach View         3*     $$     100%    1/2/3 bdrm suites     family packages and children's pool
Cobblers Cove    4.5*  $$$    100%   $$   1/2 bdrm suites        Relais and Chateau property
kids program and meals
babysitting services
Settlers Beach     3*       94%   $$$     1/2/3 bdrm suites     swimming lessons, kitchenettes
Little Good Harbour     3.5*     92%     $$     1/2/3 bdrm    suites,babysitting services
kitchenettes