When we bought a car off my parents, my kids were overjoyed to discover that there was a built-in DVD player in the back seat (this also brought me great joy and hopes of some occasional peace and quiet). A small problem, however, was that the wireless headphones that originally came with the car were missing (apparently my sister had charmed my parents out of them years before). I started my search to find out who makes the best bluetooth headphones for kids. I wanted headphones that were specifically designed with toddlers and kids in mind so that the headsets would fit their little noggins properly. I also wanted them to have great sound quality and a maximum volume setting that could not damage their hearing.
Through my online research, I discovered LilGadgets Untangled Pro Children's Wireless Bluetooth Headphones.  Not only did they meet my criteria, but they also have great style (I would totally wear the white ones).  Here is a little more about them.
*If you are actually looking for the best wired volume limited headphones for kids, click here. You may also be interested in the Top 5 Tablets for kids.
Important Disclaimer: I intend for the information on this website to serve as a general overview on matters of interest derived from my experience traveling with my own children. I am not an expert on the subject and safety of kids Bluetooth headphones. I attempt to ensure that the content is current and accurate but I do not guarantee its currency and accuracy. This post also contains Amazon Affiliate links which means that should you decide to make a purchase via one of the following links, Amazon will pay me a small commission which I use to help run this site. No extra cost will be incurred by you. For more information, please see our Terms of Use and Privacy Policy. Thank you very much for your understanding and support of Pint Size Pilot.
LilGadgets Untangled Pro Children's Wireless Bluetooth Headphones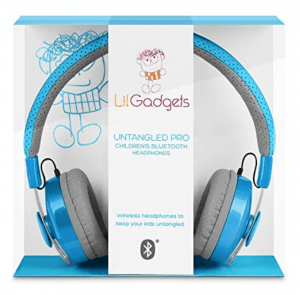 features:
High quality, Bluetooth wireless headphones, sized for children 4+ and compatible with nearly all Bluetooth devices.

5 / 5 star rating by reviewers on Amazon.com !

Ear pads and headbands are covered with breathable mesh material for comfort and are designed to ensure that the ear pads won't fall off.

10 hour battery life with a 180 hour standby.

Includes a USB charging cable and a 3.5mm cable just in case your child outlasts the battery.

Comes with a micro-fiber travel bag to make transporting easy (you can also use it to clean your screens).

Comes with a 100% LilGadgets Satisfaction Guarantee. 

Offered in 6 fun colors.
important note: I contacted LilGadgets to find out what the maximum volume level was on these headphones, because, like many parents, I wanted to be sure that my children's hearing would be protected.These headphones are volume limited to 97 decibels (+/- 2db), whereas adult headphones usually top out between 108-118 db. This maximum of 97db is a little higher than that of the LilGadgets Wired headphones due to the fact that your child may be using these headphones in environments with a greater amount of background noise (cars, airplanes etc.). This makes perfect sense to me as I have had the experience with my children where they have not been able to hear their show on an airplane when they were wearing another brand of kids headphones that topped out at 85db. Now, obviously, you do not want your child having their headphones set to full volume all the time, but certainly in some situations and for a short period of time, it may be necessary. For those of you who really want to know more about this (I am one of those people too), here is a link to hearing protection standards/regulation set by the U.S. Occupational Healty & Safety Administration.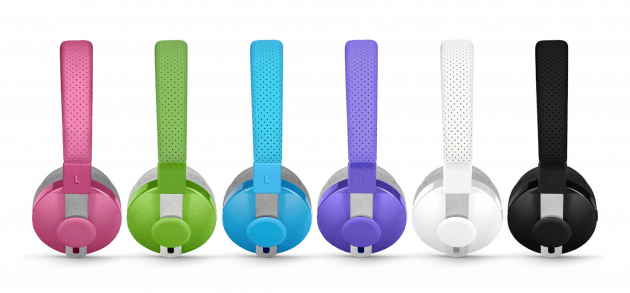 where to buy lilgadgets untangled pro kids bluetooth wireless headphones: 

    buy in the u.s.a.
 from $49.95 on amazon

        buy in canada
 from $59.95 on amazon
disclaimer: I was not compensated in any way for this post (no money – no swag). The opinions here are entirely my own. As always on this site, I strongly encourage you to read recent reviews before making a product purchase.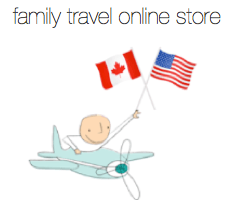 you may also enjoy the following posts:
best wired volume limiting headphones for toddlers and kids
fantastic booster seat / back pack combo for travel with kids