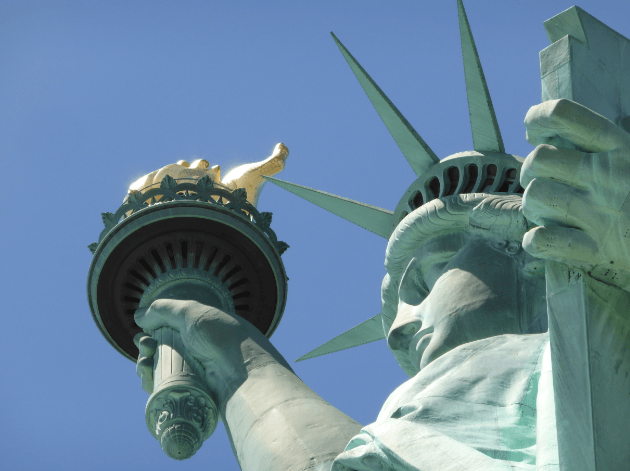 Having children required me to re-think my approach to a New York City weekend.  Although I still try to sneak into the odd fashion boutique, my itinerary now involves trying to find the best playground in the city or the most kid-friendly museum experience.  On our most recent visit, I documented my family's top picks for this post on 10 fun places for kids in New York City.  To keep our costs under control, we made use of the New York Pass which included entry into over 80 attractions saving us money and time (see more money saving tips for New York at the end of this post)!
Here were our favorite places for kids in New York.  Watch this quick little video, or just read on.
summer in the city – 10 kid-friendly activities in new york
1. lady liberty's crown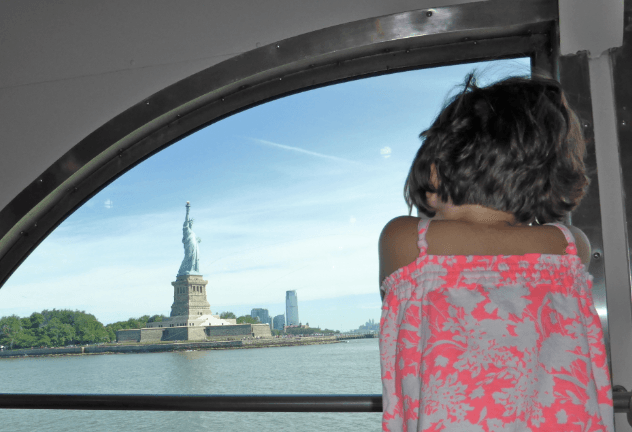 A morning visit to Liberty Island with the opportunity to climb up into Lady Liberty's crown was a huge hit with our family.  The climb was not terribly strenuous with it only taking about 10 minutes to ascend the 393 steps. It was well worth it for the unique vantage point.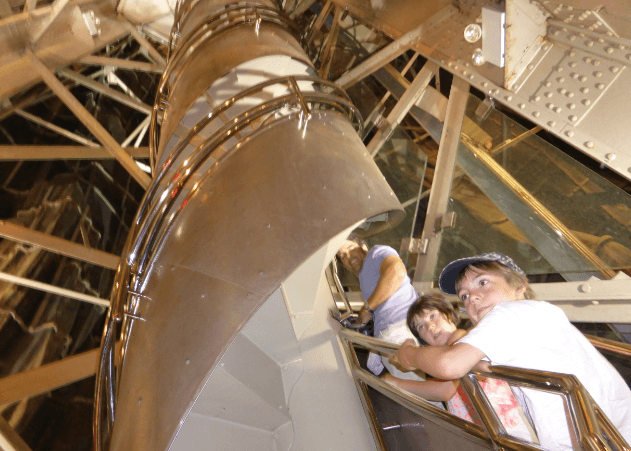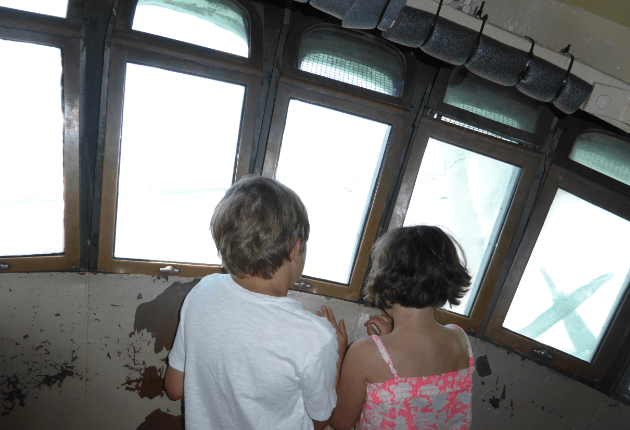 note: Be sure to book your tickets for the crown visit well ahead of time as these sell out months in advance.  Children must be 48″ or taller to climb to the top of Lady Liberty's crown. Buy tickets through Statue Cruises.
2. a yankees game
On a sunny summer evening, what could be better?  From our Upper Midtown hotel, we hopped on the subway with all the other fans and popped out right beside the stadium. Compared to many activities in the city, this one was quite inexpensive (we paid $17/ticket and even received a bobble head). Since my kids were quite jet lagged at the time, it didn't seem to be an enormous waste of money when my daughter, despite all the noise, fell asleep. For more information see the Yankees website.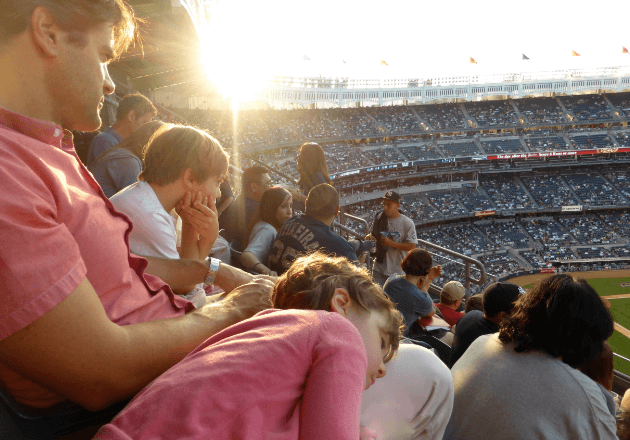 3. the toy stores
I was actually able to get my kids to start saving their allowance money when I showed them a youtube video of FAO Schwarz a few months before our trip.  Despite the fact that it is, without a doubt, a commercial enterprise, it is still quite a magical place for children.  I also appreciated the fact that once in the store, you do not get nickel and dimed for things (such as the opportunity to walk along the huge piano as seen in the classic 80's movie Big ).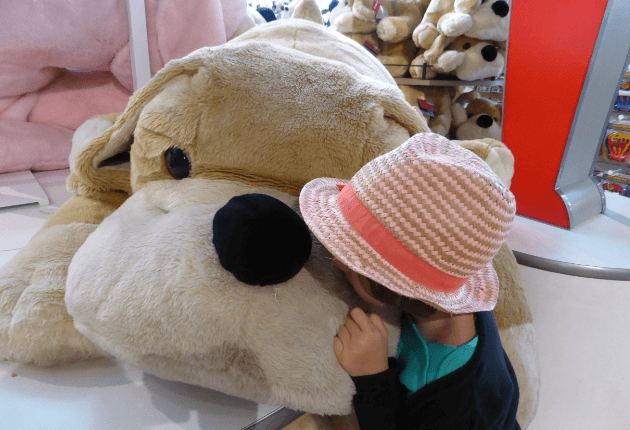 In stark contrast, you have the Toys 'R' Us store in Times Square. Yes, it does have a real ferris wheel inside ($5/ride), but the whole enterprise has a much more commercial feel to it.  From the moment you walk in the store, you are bombarded with paid photo opportunities ($15-$21) including one with their scruffy looking giraffe mascot. If you are choosing between the two, I  would choose FAO Schwarz every time.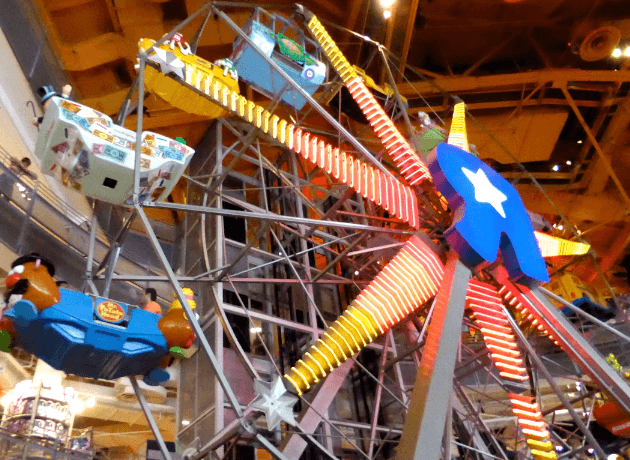 note: Perhaps I was a little jaded towards the Toys 'R' Us because I had just been accosted by a costumed Mickey and Minnie trio outside the store. It was a rookie move on my part. Erroneously assuming that they were part of a promotion, I took my daughter's picture with them, only to be rather agressively told that my $2 tip was not enough. Although I find it quite hilarious in retrospect, at the time, it was rather disconcerting to have a trio of sinister Disney characters turn on you. After the 'incident', I realized that the whole block was filled with costumed Sponge Bobs, Spidermen, Doras and more. Ironically, I watched a feature that evening on the news about New York's crackdown on these unruly and largely unlicensed characters (see article here).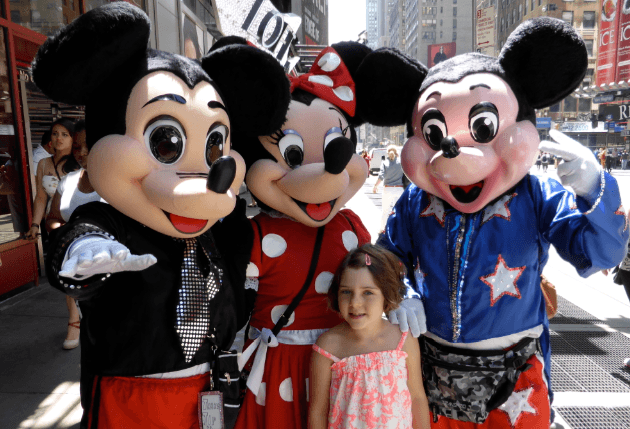 4. central park
Central Park is one of my favorite places to spend time with my kids in New York City. It is also the place where my son proclaimed 'Finally !  A breath of fresh air ! '.
On our most recent trip we visited 3 separate playgrounds in the park, the Heckscher, the Diana Ross and the Ancient.  My children's favorite was the Ancient, which was designed to compliment the Egyptian Collection at the neighboring Metropolitan Museum of Art.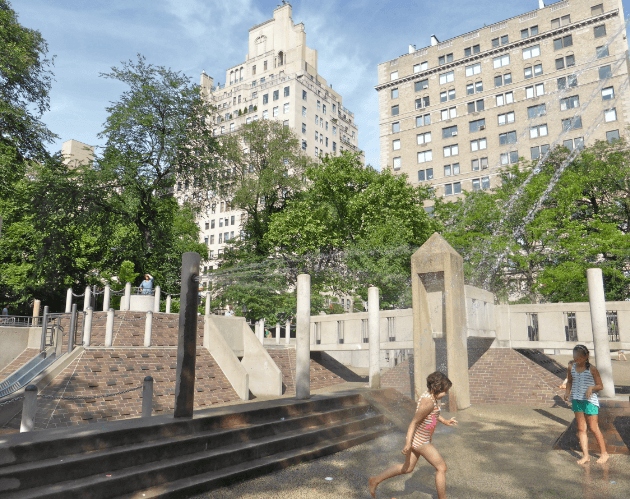 All three of these playgrounds have some sort of water feature which is turned on during the summer season on any day where the needle creeps above 85 degrees F.  During our stay , I kept my kids suits in a waterproof bag in my purse so cooling off was always an option.
Despite the wonderful playgrounds, I was amused by the fact that many kids (especially the boys) still preferred climbing the cool rock outcroppings in the park.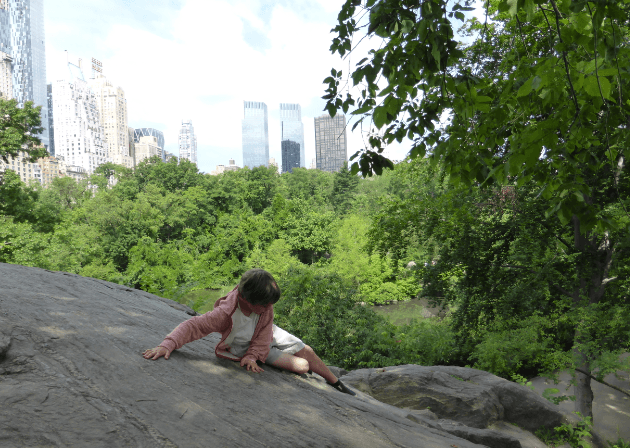 Other things we enjoyed in Central Park included the carousel (next to Hecksher playground) and the Tisch Children's Zoo. Naturally, there are many other playgrounds, events and features to enjoy in the park that are not mentioned here.  Read about them in detail on the Central Park with Kids webpage .
5. the metropolitan museum of modern art
The Met has some wonderful resources for children, including several kid-friendly guides to the museum exhibitions. Rather than trying to tackle the whole thing, on this trip we decided to visit only one small portion of the museum that we thought would be most interesting to our children. The main floor Ancient Egyptian gallery did not disappoint with its walk-through tombs and golden treasures.  For more information on the Met's suggested tours for kids, see their website.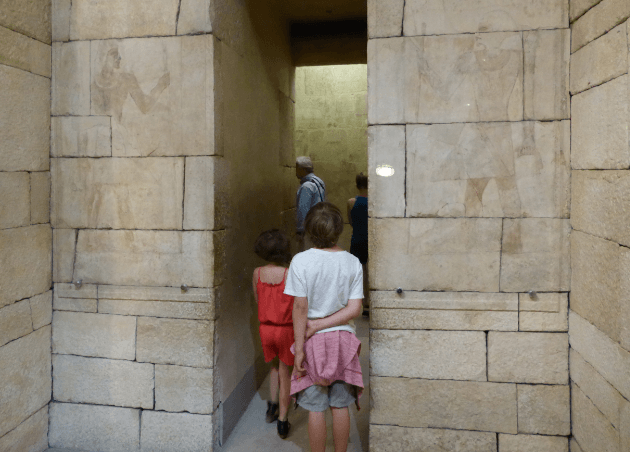 While the museum has a number of kid-friendly restaurants, personally, my favorite was the Roof-Top Garden Cafe with its sweeping views of Central Park and the city.  With no formal seating required, it was no surprise that this was also favorite spot of many other families. Grab a patch of grass (or turf) and enjoy.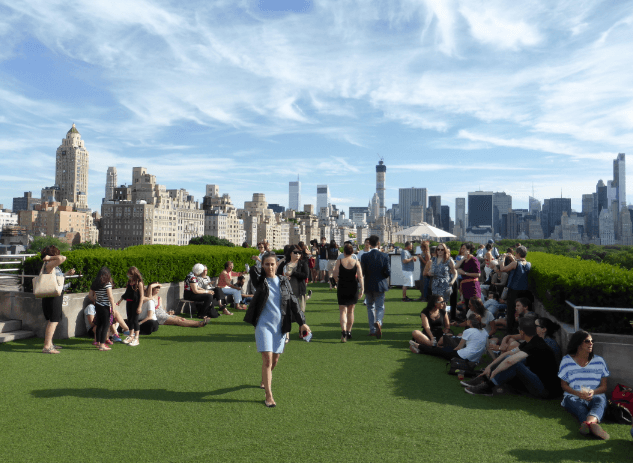 6. riding the subway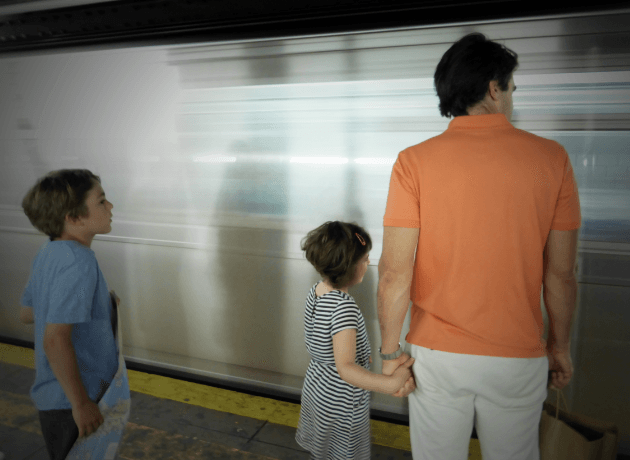 My mathematically minded son could not get enough of riding the subway.  After four days in the city, quite frankly, he knew the rails better than we did. Did we still take some cabs?  Yes, absolutely.  There were some times when my kids legs were just exhausted, things were going sideways and it simply made more sense. For the most part, however, we found the subway system worked well for us….and it was so amusing to the kids that not a single time did we hear 'Are we there yet?'.
7. candies and sweets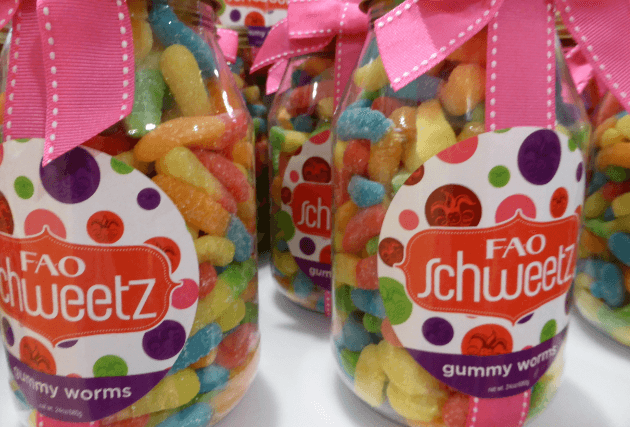 Have a little sweet tooth in the family?  FAO Schwarz has a gorgeous candy store on their lower level called FAO Schweetz.  A short walk away is the candy Mecca Dylan's Candy Bar (which is also across the street from Sprinkles Cupcake ATM).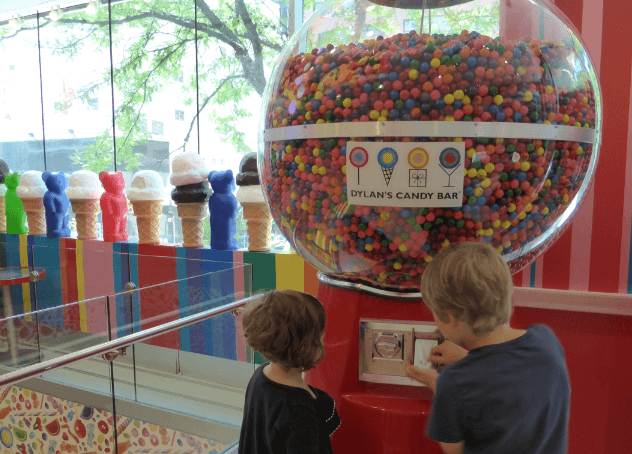 Although we never made it there, Economy Candy on the Lower East Side apparently will take you on a walk down memory lane with their extensive retro candy assortment.  Times Square also has quite a collection of stores for the candy junky including an M&M store and a Hershey store.
8. the museum of natural history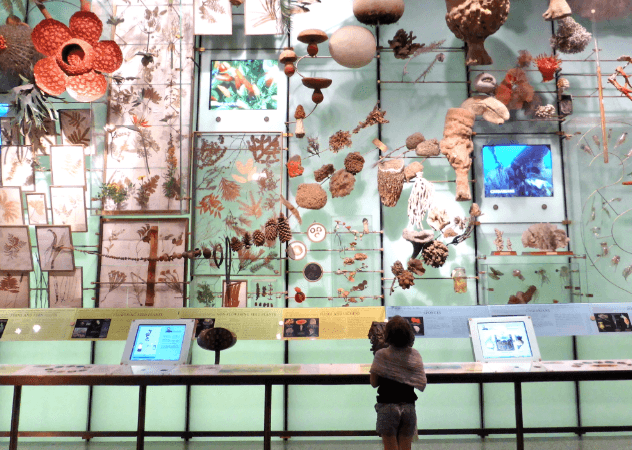 For nearly 150 years the American Museum of Natural History (AMNH) has been collecting and sharing information and specimens from human cultures, the natural world and the universe.  Children of all ages can't help but be intrigued by permanent exhibits such as the Fossil Halls, the Mammals Halls and the Rose Center for Earth and Space, and temporary exhibitions such as 'The Power of Poison' and 'Spiders Alive!'.  Be sure to check for special events on their website before planning your visit.
note:  On this trip we chose to participate the in the AMNH sleepover program.  Click link to read more about our 'night at the museum'.
update:  Since I wrote this post, I have learned that there is also a nice little spray water park on the roof of the AMNH.  Bring the suits.
9. the high line
The High Line is a beautiful place for a stroll, but keep in mind that it is still a 'walk', which isn't always thrilling for kids . That said, in the summertime, the flowers are beautiful and there are birds a plenty (I even watched a mother bird feeding her young).
My suggestion on how to do the High Line with kids, would be to start your walk at 18th St. or 16th St. and head south (both entrances have elevator access if you have a stroller with you). Grab some gelato along the way and finish at Gansevoort Street, which is just a short distance away from the Hudson River Park Playground at Pier 51.  Although the playground was under renovation at the time of our visit (June 2014) it was scheduled for completion anytime (check website before going).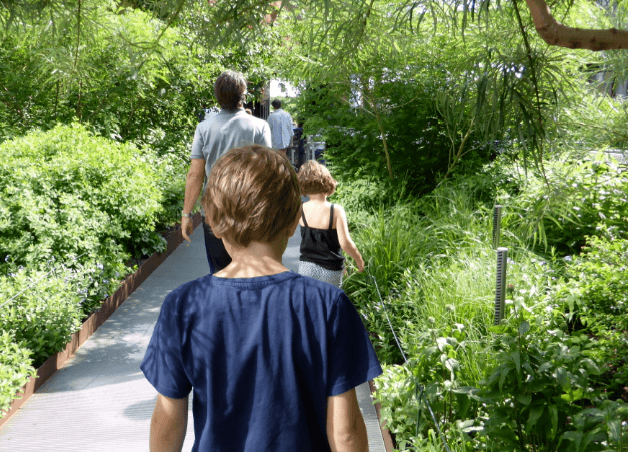 10. coney island
Yes, it's a little gritty, but we found that to be part of the charm.  This iconic amusement park is only a 45 minute subway ride outside of Manhattan. Grab a hot dog at Nathan's, stroll along the boardwalk and work up the courage to ride the historic Cyclone wooden roller coaster, which has been terrifying riders since 1927.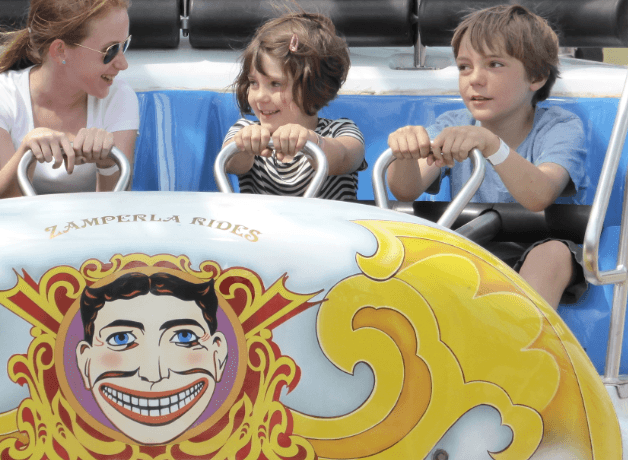 how to save money when visiting new york with kids:

New York can be a very expensive city, but if you plan carefully you can keep your costs down.
save on family attractions:  We used the New York Pass during our visit which included entry into over 80 attractions.  While this can save you some significant money, be sure to plan carefully as the pass (which comes in multiple day options) needs to be used on consecutive days.
save on transportation:  If you can get comfortable riding the subway, you can save a lot of money and some time (during rush hour the subway can be faster than cabs).  We purchased the unlimited one week pass for $30 even though we were only in New York for 4 days. Children 44 inches and smaller are free with a paying adult.  The one caveat for families is that the subway stations generally have stairs, so strollers can be a hassle.
save on meals:  It's true that you have unlimited choices for great restaurants in New York City, but if you are on the go, you may want to just grab snacks along the way.  On several occasions we picked up tasty food for a picnic in the park from Le Pain Quotidien, which has many locations around the city (including in Central Park).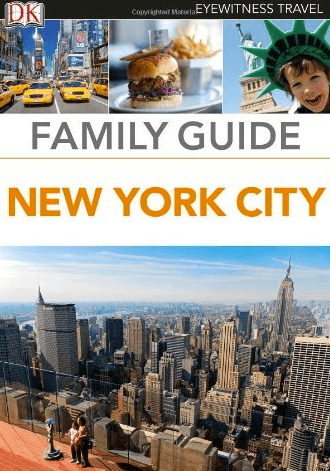 save on time:  I found the Eyewitness Family Guide to New York to be absolutely indispensible to me during our visit. It was helpful when I was looking for a place to eat, a metro station or especially a playground when my kids just need to chill out for a while.
reviews: 4 / 5 stars on amazon  
save on souvenirs: While my daughter was immediately attracted to the $20 tacky foam Statue of Liberty crown, she was equally delighted with her ultimate purchase, a $3 pressed souvenir coin made of actual copper in the same thickness as is found on Lady Liberty herself.  My son's favorite souvenir from the trip? A free New York subway system map which is now tacked to his bedroom wall.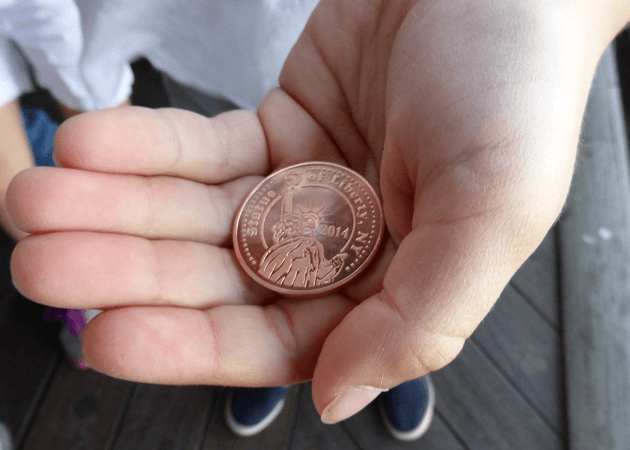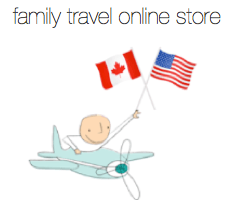 you may also be interested in the following:
10 family friendly boutique hotels in new york city
sleepover at new york's natural history museum
visit new york with kids – best guides, books and movies