Looking for a boutique hotel in Ixtapa or Zihuatanejo, Mexico that welcomes families traveling with children?  Me too !  For weeks I have been combing websites looking for the perfect family friendly small hotel. It's not an easy task since so many lovely luxury boutique hotels in this area focus on 'romance' and seem to shudder at the mere mention of a baby, toddler or small child. It brought back memories of being hustled out of the stunning Casa Que Canta lobby years ago when we popped in to ask a few questions with our newborn son in arms. While we still had a great trip, we were convinced that there must be a few boutique properties that would welcome wee travelers. Although it has taken me many years to get around to this post, I have recently found 3 lovely family-friendly boutique hotels in Ixtapa and Zihuatanejo that welcome kids of all ages.  Here they are.
1. The Viceroy Zihuatanejo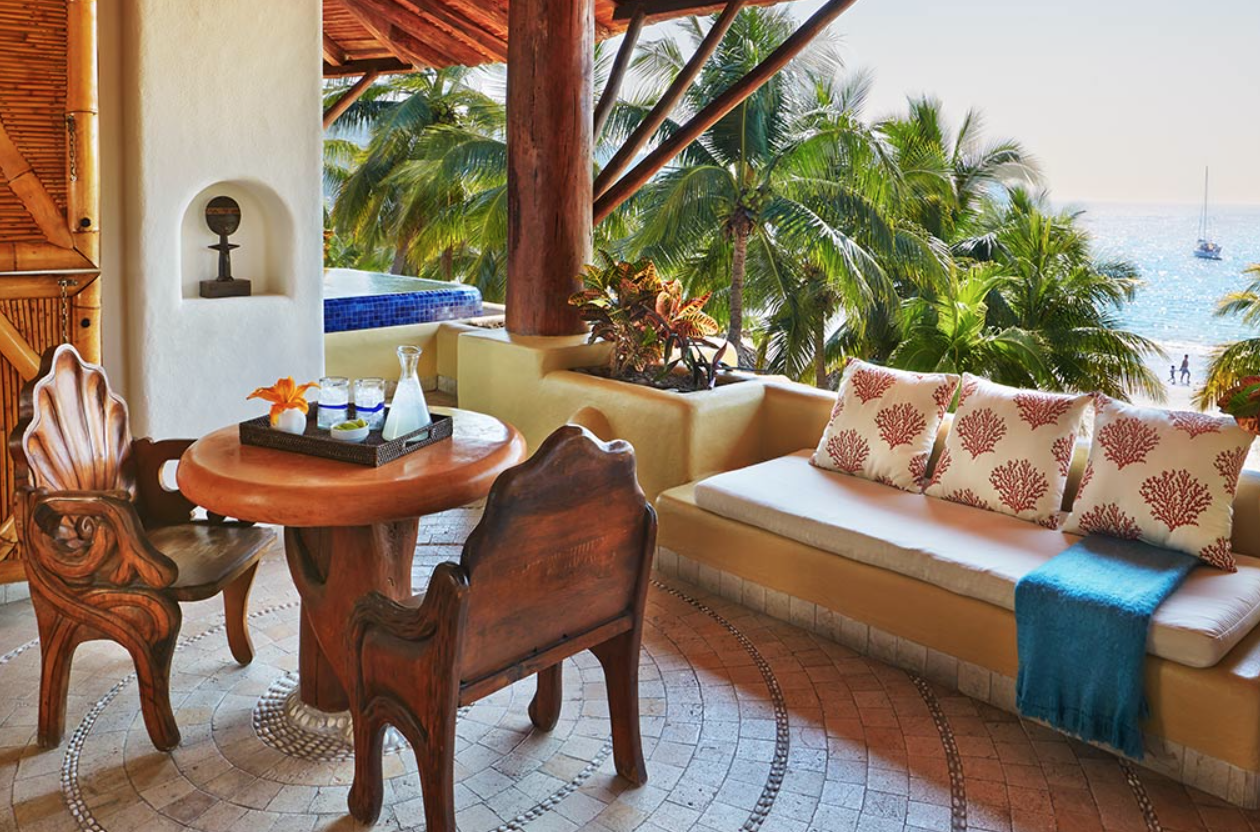 details for the Viceroy Zihuatanejo:
price range: $$$
hotel class: 4.5 star
notable features :  3 pools, fantastic beachfront location, 2 restaurants, spa, fitness center, business center, free wifi, welcome cocktail, and DVD players for loan.
rooms to book:  Two bedroom suites are very popular with families.
reviews: 89% of family reviewers rate as 'Very Good' or 'Excellent' on Tripadvisor.
more information: For rates and availability please see the Viceroy Zihuatanejo website.