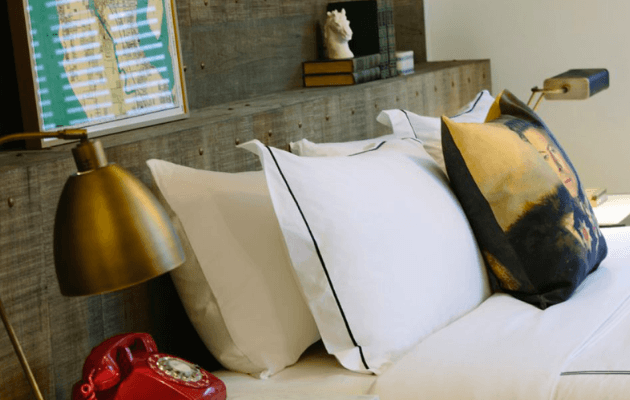 I am pretty sure that I get some kind of endorphin rush from a new hotel opening. I love the fresh aesthetic, the updated hotel room concept, and the idea that I could walk barefoot on the brand new carpet (although I would still wear my slippers). When that hotel brand is also renowned for treating families right, I am especially enamored. Such is the case with The Palladian, a Kimpton Hotel set to open in Seattle near the end of this year.
Located within a 1910 Belltown Beaux Arts building (constructed during the economic boom driven by the Alaskan Gold Rush), the Palladian hotel has been re-imagined for a modern era. Once completed, it will feature 97 rooms and suites showcasing vintage design elements, luxurious amenities and contemporary furnishings. True to the Kimpton style of creating inviting shared spaces, The Palladian's lounge is sure to be a popular gathering spot. The full menu of craft whiskeys and small batch brews won't hurt either.
A few more photos…..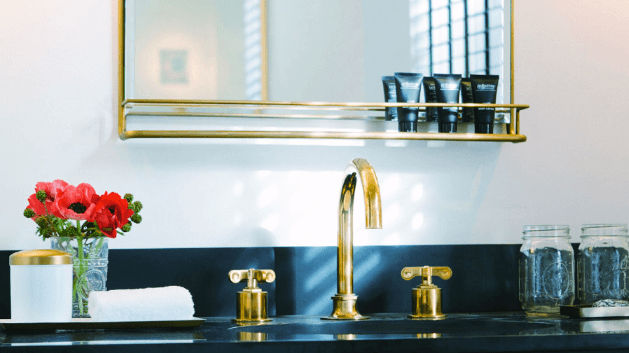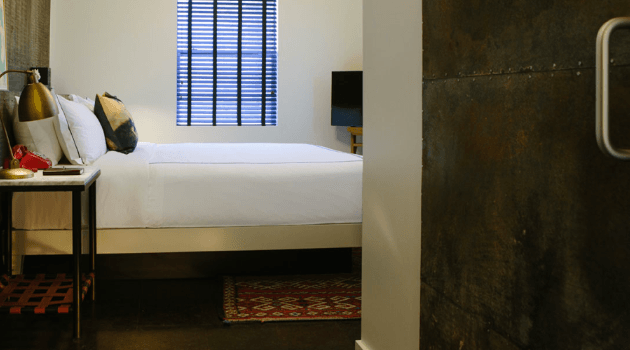 Kimpton is the largest boutique hotel chain in the U.S. and has been a favorite of mine for both family getaways (check out their Kimpton Kids program) and the occasional romantic retreat with my husband. They do an excellent job catering to the individual preferences of their guests and offer unique perks to loyal patrons (Karma Rewards).
For more information, see The Palladian  or Kimpton Hotels.
Note:  Kimpton has been known to reward those who engage with them on social media. I once received a bottle of wine upon check-in for uttering the words 'flip flop'. I felt a little silly, but was over it by my first sip.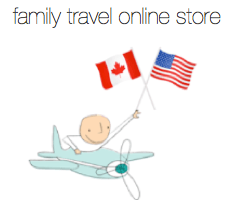 you may also be interested in the following:
a guide to seattle with kids (eat, sleep, play)
mother daughter weekend at the hyatt bellevue
kimpton's 'on demand glam' at the muse new york
10 family friendly boutique hotels in new york city